Alton Community Centre
Jane Austen Regency Week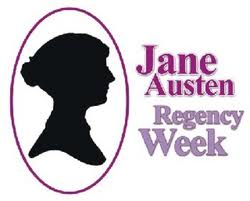 Alton Community Centre is the box office for ticket sales for Jane Austen Regency Week in Alton and tickets will be on sale from the 4th January 2018, please call the box office on +44 (0)1420 85057.
The Jane Austen Regency Week, held in Alton and Chawton in Hampshire (UK), takes place in the last week of June each year. The dates for this year are Sat 16th - Sun 24th June 2018.
This festival celebrates a historically important and iconic writer, encouraging people to explore their cultural heritage. The Jane Austen Regency Week started as a single event in 2005, then it grew to a weekend. Finally, in 2008, it launched with its current name and covered a whole week of individual events. In 2017 there were 29 events over 9 days.
The Regency Week is run on a non-commercial basis by a group of volunteers and participating organisations. We invite you to explore this site to find out about the Regency Week.
www.janeaustenregencyweek.co.uk
For the full programme of events go to: www.janeaustenregencyweek.co.uk