Alton Community Centre
Assembly Rooms Press Release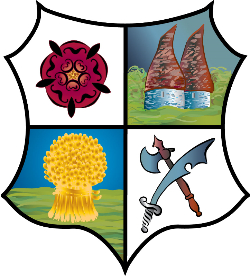 ALTON TOWN COUNCIL – PRESS RELEASE
ALTON COMMUNITY ASSOCIATION AND
TOWN COUNCIL JOIN FORCES.
At a Full Council meeting of Alton Town Council held on Wednesday 10th February 2016, Members voted to ratify an agreement to enter into an operating contract with Alton Community Association to provide caretaking, booking and marketing services for the Assembly Rooms on the High Street.
The Town Council has become increasingly concerned about the cost of the Assembly Rooms to the public purse. The grade two listed building, which is popular with a number of local groups, has consistently suffered losses over the last 15 years, and whilst Town Council staff have worked hard to increase income streams and have introduced a number of in-house events to help boost revenue, the cost of running and maintaining such a building has proved challenging . Over the past few years a number of options have been explored to try and substantially reduce and potentially remove the increasing burden on local taxpayers, whilst keeping the Assembly Rooms as a truly community facility, for use by the Town Council and other local users as well as a public hiring venue.
Members of the Town Council Policy and Resources Committee suggested an approach was made to the Alton Community Association to determine if a form of collaborative working could provide the answer. It was felt that the charity was uniquely placed to assist, having a proven track record successfully promoting and administering another popular public building in Alton at the Community Centre, which recently celebrated its 40th anniversary.
After the initial approach had a positive response, a number of discussions and meetings were held to determine if there was merit in the idea and to progress to a stage where it could be put to Members as a firm proposal. The resulting agreement to collaborate demonstrates that Alton Community Association is an active and progressive charity and working together with the Assembly Rooms will give local groups, organisations and commercial users with a wider variety of rooms to hire, via a single booking system.
Nicky Branch, Trustee and Treasurer for the Alton Community Association said: "We believe that this collaboration gives a most exciting opportunity to build on our combined reputations, contacts and facilities; and to give a long-term, commercially viable choice of venues for the benefit of the local community"
Leader of Alton Town Council Peter Hicks said: "Whilst there remains much work to be undertaken to implement this agreement the council now has a unique opportunity to save a substantial sum of money, whilst maintaining the Assembly Rooms as a public building and working collaboratively with a well-respected local organisation in delivering this solution."
Mrs Leah Coney
Town Clerk. 11th February 2016.